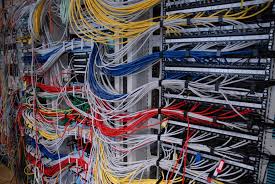 Boogie Man 1 – the internet
For years, brick and mortar music stores have had to deal with the customer who comes in, shops around, finds something he's interested in, takes pictures with his phone, and goes to the coffee house to  research the best deal on the net for that item. OK, it's now a legitimate shopping technique – if your only objective is price!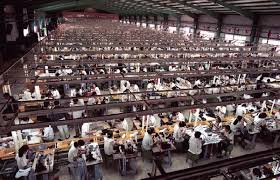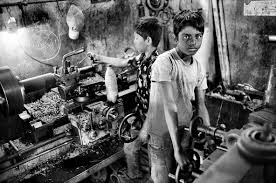 Quality is another question altogether. Many types of shady characters are out there, making copy-cat items with similar logos, similar names, similar shapes, out of inferior materials, maybe made in places where there are no restrictions on child labor, or who even use "slave" labor.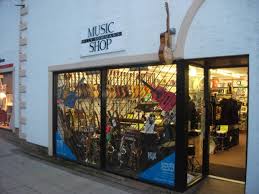 Even if this shopping technique is about getting the original item for a better price, the local store is defeated two ways – once by not getting the sale, and the next by having to spend the money to stock the item without a sale.
Boogie Man 2 – marketplace changes
In another blow, the local store must deal with the increasing frequency of:
shoplifting
increased insurance to cover scammers, including 'slip-and-fall' lawsuits
civil unrest
higher demand from suppliers on initial orders (at least one supplier is demanding a second mortgage on the dealer's house to cover the opening order which makes the a dealer an 'authorized' seller of that line)
manufacturer consolidation – as the general economy continues to deteriorate, selling competing brands A and B becomes meaningless, as the two consolidate and begin making AB units in the same factory – thus reducing choices for the consumer, and laying off dozens of workers at the factory that was closed

music lessons at the store, a major source of consumer traffic, shrinks as more and more lessons are being taught on the net

So you can see that the local brick and mortar music store appears in danger.  The pace of change brought about by the wildly changing use of the net, and by major changes in consumer behavior are becoming a real threat to an institution that's been around the American marketplace for over 100 years.
Please, support your local music store!
–  your comments are welcome!